.Asia making inroads in the emerging Vietnamese market

A recent report by Channel News Asia (cna.asia) featured a 97-year-old Vietnamese lady embracing the Internet. She wants to remove the stereotype in society and is proving this by her willingness to learn new things. She obtains all her news from Google, updates her Facebook regularly and uses Skype to keep in touch with her family and friends around the world. She illustrates perfectly the greatest feature of many Vietnamese, curiosity and a willingness to keep learning.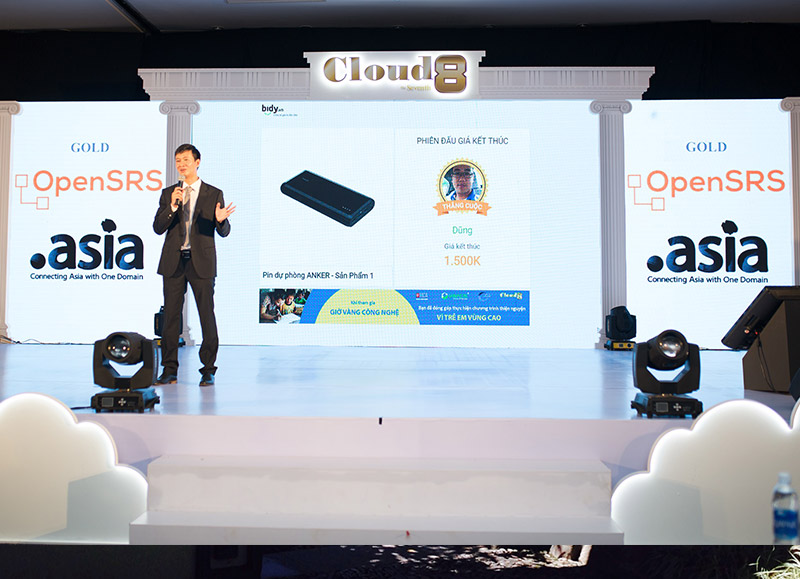 Vietnam is a lively country with a vibrant digitally scene. The country boasts an online population of around 49 million people (Internet Live Stats, www.InternetLiveStats.com), which accounts for 52.7% of the total population. AC Neilson, a global marketing research firm, estimates that Vietnamese spend around 25 hours online per week, which is one of the highest numbers in Southeast Asia. More than one third of the Vietnamese population are Social Media users and this number is expected to reach 50% by 2020. Smartphones, which are used by around 38% of the population, are a major factor contributing to this.

On a recent trip to Vietnam, .Asia was happy to meet some key industry players in the domain name market in Ho Chi Minh City. Our first stop was the office of Matbao, one of the biggest registrars in the region. Their CEO, Huynh Ngoc Duy, explained how the Vietnamese digital market has been growing tremendously over the recent years. "More and more individuals and enterprises are coming to MatBao to register their presence online, we believe this is a sign of things to come and we are excited to see more and more people online too", stated the CEO.

Similar to MatBao, we also see Ecommerce taking off in the region. Retail Ecommerce sales, excluding travel, totaled around US$1.71 billion in Vietnam which is only around 1.1% of total sales and this figure is expected to reach 1.5% by 2020. The lower numbers can be attributed to the weaker infrastructure and the dominance of cash payments but with increasing Government investment and more cashless forms of payment slowly being implemented, the numbers could go even higher.

.Asia was also proud to be part of the Cloud8 event in Vietnam organized by the VinaCIS Corporation, one of the biggest resellers in the region. The event was very well attended, with registrants, startups and enterprises within the technology field in attendance. The vibrant Vietnamese online space was there for everyone to observe, with apps taking center stage and companies providing full-fledged cloud computing solutions. We ended the day by meeting Mr. Hoc Nguyen from P.A Vietnam, another distinguished registrar in the region. He emphasized how Vietnamese value social media and every business here must have some social media presence to succeed.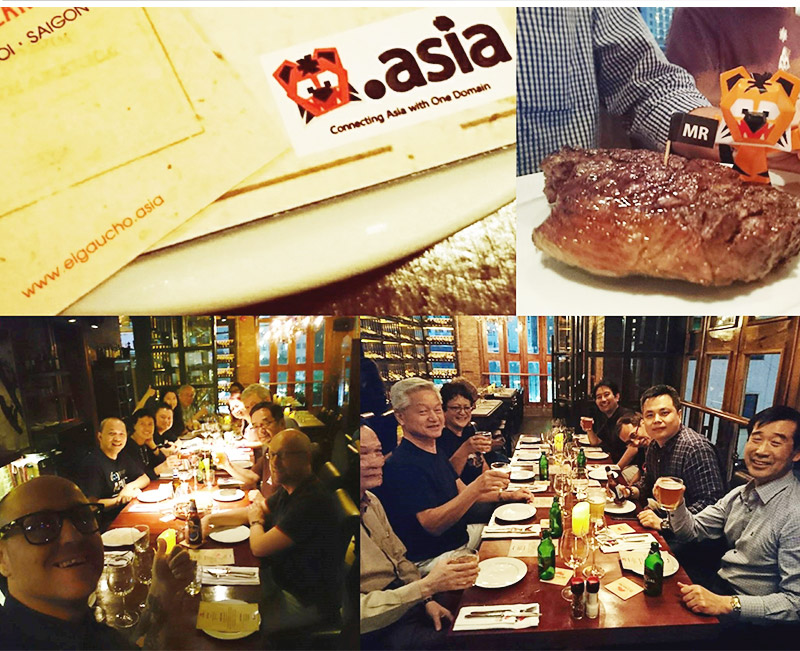 Walking around the city gives you a glimpse of how much Ho Chi Minh has developed over the years. Choices of eateries are plenty with foreign establishments making their mark, El Gaucho (http://elgaucho.asia/) and New York Steakhouse (http://steakhouse.asia/) being some notable examples. Vietnam is expected to keep investing in its digital space and will be if not already is a superpower in the ASEAN region.